45° Cable Gland - NPT thread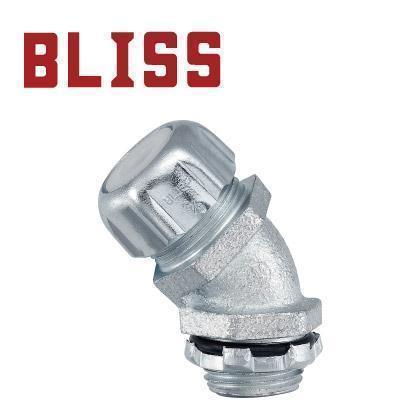 45° Cable gland - NPT thread: N7131
Product ID: N7131
Features:
For fixing power cable.
Steel, malleable iron or ductile cast iron, zinc plated.
Optional accessories: O-ring and O-ring cap.
NPT thread.
Metric thread, PG thread and PF thread (die cast zinc) available by request.
IP67.
RoHS & REACH compliant.
Type 7131 - malleable iron, ductile cast iron or steel, Type 7132 - die cast zinc.
See more complete detail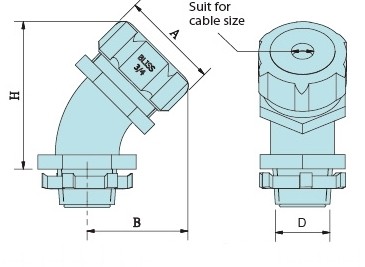 Catalog number
Trade size
A (mm)
B
(mm)
C
(mm)
H
(mm)
D
(mm)
Suit for cable size (mm)
Thread
Packing (pcs)
N71310304
3/8"
29.0
31.0
14.5
42.5
21.0
4 - 8
NPT 1/2
50
N71310308
3/8"
29.0
31.0
14.5
42.5
21.0
8 - 12
NPT 1/2
50
N71310312
3/8"
29.0
31.0
14.5
42.5
21.0
12 - 13
NPT 1/2
50
N71310614
3/4"
41.5
37.0
16.0
54.0
26.4
14 - 18
NPT 3/4
25
N71311018
1"
46.0
46.5
19.5
60.5
33.3
18 - 24
NPT 1
25
N71311224
1-1/4"
55.5
53.0
20.5
76.5
41.9
24 - 32
NPT 1-1/4
15
Order Information:
Minimum Order: Negotiable
FOB: Taichung, Taiwan